Today is our final working group session, as we'll be sharing our working group products (this blog) tomorrow. Today was also our final small group Reflection of Practice session, and tomorrow we'll be doing a whole group wrap up. 3 weeks really goes fast!
Over the last two days, we spent time reflecting on Peter's presentation. A few interesting thoughts came out of it:
During group work, the teacher has limited interactions with the students aside from questions to manage flow or correct cruel behavior. Ideally, a teacher is not even correcting off task behavior (because flow is being managed by interesting problems).
Meaningful notes resonated strongly with us.
We feel like this system would be hard to implement daily, especially at the start.
As we are all teachers in the U.S. in the room, we're wondering the balance between oral instructions and group work and the common core emphasis on literacy and individualized testing.

It was shared with us that the goal of a thinking classroom is not to spend the entire time doing small group work, but there is a chance for students to go back to their seats and work on a handful of check for understanding questions independently, which was not made fully evident during our discussion. Dylan shared this document on Twitter later in the evening which addressed a lot of the questions we have around this.
Another interesting "Aha!" moment is that while there is a lot of research behind thinking classrooms, not everything has been proven through research (yet).
After reflecting, we did a small group activity with the following problem:
You have a 5×5 board which has 5 coyotes and 3 sheep. The coyotes can move like Queens on a chessboard, which is apparently not like this: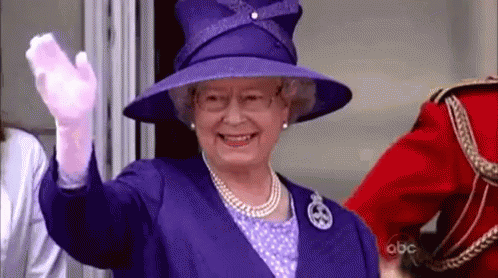 The goal of the game is to place each coyote and sheep in such a way so that after one move, ALL sheep will be safe. In groups, we worked through this problem. After about 10 minutes, we came back together to share out "What's hard about this problem," and then we spun the room, with one group member moving to the left and one group member moving to the right. We continued working on the problem for a few more minutes, with no groups figuring out a solution yet (for reference, it's apparently searchable).
We wrapped up the conversation today, and were charged with thinking about the following prompt:
How do we create an environment where challenge is not merely accepted, but expected?
After we spoke about this for a few moments, we were presented with the following quotation from Lajos Posa:
At a certain point students realize the joy of struggle, thinking with their own brains, what it means to look for a road, find it, and reach the goal. What it is like to think freely, with the hazard of getting lost, but with the possibility of the unusual, individual, surprising.
Our very own Robin shared a perfect analogy afterwards. My loose paraphrase is as follows: It's kind of like walking on a treadmill in hill mode or hiking. In both, you're walking and getting a workout, but hiking allows for the potential of the unusual and surprise.
With that statement, we transitioned our thinking to assessments in the classroom, discussing three categories of assessments:
Isomorphic: What most of us already do (teaching to the test with a focus on individual learning)
2 part tests: Students take an individual mixed question test (short response with justification, 5 open ended questions and 2 extended responses). The next day, students take 30 minutes in a group to re-do slightly modified versions 2 conceptual multiple choice questions, 2 open ended questions and one extended response questions. Students final grade is an average of 75% of their individual test and 25% of their group test, assuming the group test grade is higher than their independent grade.
Pre/Post test: A teacher gives a test at the start of the unit, and again at the end of the unit. The test grade is then a measure of how much growth the student shows.
We had a lot of different thoughts about these assessments, and how they can help to show understanding as well as where they may falter (time consuming, not showing all student's thinking accurately, understanding the implementation, etc).
After talking about the categories of assessment, we spent some time thinking about different types of assessments, which provided a different definition versus what I'm used to using:
Formative assessment: formative assessment should be focused primarily on informing students about where they are and where they're going in their learning. This will require a number of different activities, from observation to check-your-understanding questions to unmarked quizzes where the teacher helps students decode their demonstrated understandings.
Summative assessment: Summative assessment should focus more on the processes of learning than on the products, and should include the evaluation of both group and individual work. Summative assessment should not in any way have a focus on ranking students.
Reporting out:  Reporting out of students' performance should be based not on the counting of points but on the analysis of the data collected for each student within a reporting cycle. The data need to be analyzed on a differentiated basis and focused on discerning the learning a student has demonstrated.
Again, this led me to a few more questions than it did answers, as the processes for implementing these philosophies were not made abundantly clear. It does open up an opportunity to re-consider my assessments and figure out how to find the balance between figuring out what students know and meeting all of the additional institutional norms within my class, school and district.
How do you use assessments in your classroom to ensure you have evidence of learning? 
Note: This will likely be the last post for a bit on here until we've had a chance to digest everything we've learned and start implementing the practices in our classrooms. We'll likely have posts throughout the school year, both about what we've learned through implementing these practices as well as dispelling our learnings through other channels and professional learning communities.
-DB